A very warm welcome to Stephen who joins me on the blog today to talk about his writing, love of Stephen King and what he thinks is next for Horror as a genre. Welcome!
Firstly, please tell me a little about yourself –
I've been a high school English teacher for 25 years but always a writer in the background. Recently I've decided to step back from teaching for awhile to put writing front and centre. I'm from the north west of England – a town called Bolton – where I live with my wife and two great kids.

Thank you. Now for some questions.
Q1. When did you first start writing, and why horror? It can be a very difficult genre to break into.
I've always written stories since my teenage years, and as I've got older not much has changed, except the size and scale of it has grown. Horror was always my first love as a reader, since picking up a battered copy of 'The Shining' off my dad's shelf at the age of fifteen. I think the beauty of it as a genre is that horror can be found anywhere, and to me that's the appeal: it doesn't have to be Dracula, Frankenstein's Monster and the Mummy. Horror can strike walking down the street on a regular summer's day. A story that looks like a romance, a history, a drama, a comedy, can – with a twist of fate – become horror. I think that's liberating as a writer. No aspect of life is immune to its touch.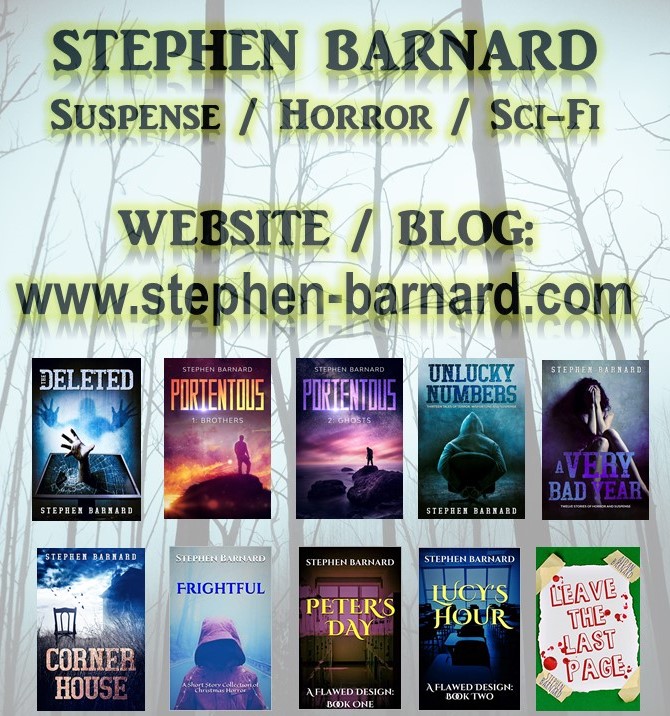 Q2. Who are your main influences in your work? Do you have a favourite or go-to author?
Stephen King would be the obvious answer, and I still look out for his titles. I also grew up on Dean Koontz and Clive Barker. I guess my current go-to has to be Joe Hill, but I'm loving plenty out there in the genre at the moment. It's an exciting time.
Q3. Tell me about your role in the Horror community?
I wouldn't be so presumptuous as to say I have a role! I try and keep in touch via social media and my website, and I'm working hard to find an audience. I have some plucky and eager fans both sides of the pond, which is nice. I don't really have much of a connect with other writers, which is something I should work on.
Q4. Have YOU ever had any unexplained or supernatural experiences yourself? And if so, have they ever found their way into your stories?
I can't say that I have. To be honest, if I did, I think I might run away from the genre altogether and write gentle children's books instead! I'm not sure how brave I am in the face of adversity!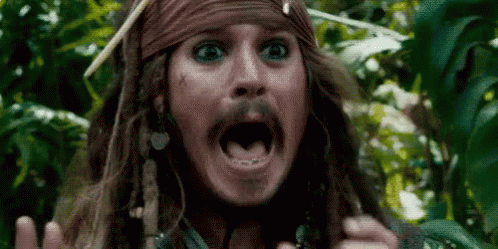 I suppose what I do often find myself doing is looking at everyday situations I'm in, and asking myself 'what if?' For example, the story I'm writing at the minute started with the thought: 'What if that puddle on the path never went away? And what if bad things happened to people who stood in it?' I crank the situation up to 11 and try to imagine how I would deal with it. And if the answer to that is: 'like a wet blancmange' then I try to create a character who might do a little better. Although not too much better!
Q5. What unique qualities do you think British horror brings to the scene?
I think British horror does well with character. It's inhabited by people who are often quirky, often temperamental. It tends not to match the well-rounded infallible hero against the overtly monstrous. Instead it's the ordinary, everyday human being – complete with foibles and flaws – against more underhand and sinister terrors, creeping in at the edges of life. I think Brits do slow-burn and debilitating dread rather well. As well as humour, the blacker the better. Finally, the environment we live in, and our landscapes, are finding their place in horror: I'm thinking of Andrew Michael Hurley with that one. Great writer.
Q6. What do you believe is the future for the genre?
I hope it's going to go from strength to strength. It shows no signs of slowing down at the cinema, and I'm pleased that there's a lot more intelligent horror appearing there, instead of Friday the 13th Part 28. Gore is losing its appeal, and for me that's a positive. I prefer film – and books – that scare through fear for the characters, not through how gruesome an incident might be. I think psychological horror will carry on selling, and stories that tap into our own real-life fears: Where did my kid go? What is my technology doing? Who is that stranger? How will we get through this? I think in the current climate that last one is massive. Horror fiction will be indelibly affected by the events of 2020.
Q7. What is next for you? Feel free to plug and promote away!
Pushing my stuff as best I can, particularly my latest novel, 'The Deleted' – a story of an addictive computer game that doesn't stay confined to the screens but bleeds into real life. With dangerous consequences, obviously! 
I'm currently writing a book which is part novel / part short story collection. It's a dozen separate tales linked by their setting: a village that's been affected by moorland fires which decimated the countryside where it sits, as well as disturbed something that should have stayed buried… 'Bitterly' should be out in April.
Please include any social media and Amazon links and any photos.
Facebook: https://www.facebook.com/Stephen-Barnard-Author-Page-451799095302366/
Webpage: https://www.stephen-barnard.com
Amazon – 'A Very Bad Year' (short stories): https://www.amazon.com/dp/B07SFFZT33
Amazon – 'The Deleted' (new novel): https://www.amazon.com/dp/B085KGFYKR
A very big thank you to Stephen for taking the time to chat with me on the blog today. Go follow him and make sure to check out some of his wonderful work. And, as always, sleep well …