A warm welcome to Jonathan to the blog today! We chat about Arterial Bloom, how martial arts helps him to write and that time he farted and blamed it on a ghost …
Welcome Jonathan. Firstly, tell me about yourself.
I live in a town called Dundalk in the north-east of Ireland, a relatively quiet town with a rich, and sometimes terrifying history. I work as a copywriter for a marketing company during the day but when the sun goes down I dust off my ergonomic keyboard and write… fiction. *thunderclap* I actually feel very lucky that I have a job that allows me to practice writing all day (although in a very different capacity). Other than that I play guitar, bass, piano, and sing in a band, do Brazilian jiu jitsu, and frequently become obsessed with things. Lately, it's Thundercat.
My story Mouths Filled with Seawater was recently published in Arterial Bloom. This is my very first publication so I'm incredibly proud of it. You can find me at Jonathancosgrove.com or as jjingo_gaijin on Twitter.
Thank you. Now for some questions.
Q1. When did you first start writing and what made you chose horror and dark fiction?
One of the first stories I ever wrote was a three or four page 'novel' sequel to the book A Villain's Night Out. The original story is about a kid who writes a book and the villain comes to life in the real world and helps the kid write stories. I didn't like the ending but the character looked like a Freakazoid/Jack Skellington person so I didn't want to let him go. I must have been about ten or eleven and I showed my sequel to my teacher and she was very impressed and encouraged me to write more. I tried writing a THIRD installment and her enthusiasm waned and I could sense it and this ruined the instant gratification I was getting.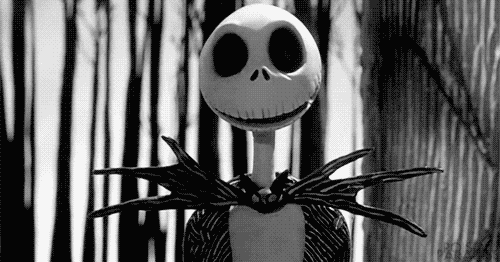 It wasn't until 2013 when I moved to Japan and everyone I met was a writer and they were all doing NaNoWriMo. At first it was a good way to make friends and then it just spiralled into a new obsession and I've been writing ever since. I think my early stories were less 'horror' and more introspective and probably very low on plot. Reading George Saunders helped me figure out how I could make ordinary, 'everyday' stories I was writing take a turn into the unsettling stuff I'm naturally drawn to, which lead me to the Weird and horror and lots of wonderful writing. Now I can't not write stuff that's infected with that sort of creepy/uncanny/strange element.
Q2. Who are your favourite authors, do they influence/inspire you?
I have so many favourite authors who inspire me for different reasons.
Bret Easton Ellis was the first author I ever became obsessed with, back when I was in university I read all his books in a couple of feverish months. Zadie Smith is another writer that just jumped out at me and I still think On Beauty and even White Teeth are just what The Corrections tried to be.
What Mark Z. Danielewski did to my brain with House of Leaves is irrevocable. Ditto David Foster Wallace's Infinite Jest and Karen Russell's Swamplandia. Stephen Graham Jones has become my idol in recent years. Reading him makes me feel like I can jump into any kind of story, or if not that I can then at least I should try and try again.
Usman T. Malik really opened a door in my head about how much of your own culture it's acceptable to import into a story regardless if people 'got it' right away or at all. Reading Brian Evenson for the first time was to me, what I imagine listening to acid house was to kids in the 90's. Jeremy Robert Johnson's Skullcrack City is a novel that I think actually lives in me somewhere. Tristan Egolf's Lord of the Barnyard is just a masterpiece that I think about every other day. Oh, oh, and one more, Gutshot by Amelia Gray. I'll stop because I haven't even mentioned comic book writers or screenwriters or musicians…
Q3. Jiu Jitsu is a highly disciplined sport. Does this help your concentration and time management when writing?
I think jiu jitsu is similar to writing in some ways. Initially you think if you just grab hold of the other person (or just throw down a bunch of words) that that's all you have to do. That the reader will understand your story and be moved or that your opponent will be overcome by your technique.
But as time progresses, and you hit enough walls, you develop your own ability to calculate and account for problems ahead of time, whether that's in a narrative or someone trying to twist your ankle off. And the process of writing or jiu jitsu doesn't get easier, but it gets even more exciting.
Mostly, I think practicing jiu jitsu helped me realise that getting better is a slow, frustrating climb. But each focused minute on the mats or at a keyboard adds up to hours that, with a bit of luck, will make me much better.
Q4. Have you yourself experienced anything supernatural or unexplained? If so, will it make it into one of your stories some day?
I feel like I've been a bit unlucky with the supernatural. I've heard a lot of fun stories though. In Ireland everyone has a creepy story or two, potential sightings of the Devil in goat form down a country lane, piano playing from a part of a house that had a piano in it… about sixty years earlier. Stuff like that.
But it's not like I haven't gone looking. A few years ago, me and my sister went to a "ghost hunting" evening in Powerscourt for her birthday. The most terrifying part of the whole evening was sitting in this old drawing room with twenty strangers, patiently listening for 'ghost sounds' and accidentally farting which, of course, made a Professional Ghost Hunter scan my part of the room with a heat-sensor and I'm trying to low-key explain to him, in the dark, whispering, while everyone can clearly hear me that "No, sorry, no ghost, I just farted" and my sister is literally tearing up from trying not to laugh and the Professional Ghost Hunter just ignores me saying that there was "something else."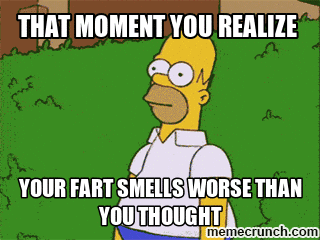 We ended up leaving 'early' at 1am to go to the pub. Everyone else on the tour was most unimpressed.
Q5. How did you feel when your story was accepted by Crystal Lake to be featured in Arterial Bloom?
Elated doesn't begin to cover it. I submitted Mouths Filled with Seawater and was very sure that it wouldn't get in. I think Mercedes (M. Yardley, wonderful editor of Arterial Bloom) said there were about 800 submissions? I could be misremembering. But the chances of getting in were tough. I hadn't submitted that many things at the time. I'm still getting used to making submissions a part of my process. But Mouths… was probably only the 4th or 5th thing I'd ever submitted anywhere.
Not that I'd ever stop writing but I think getting published in Arterial Bloom gave me exactly the right confidence boost I needed at a time when I wasn't sure I'd ever really get anywhere at all with writing fiction. Mercedes was also so incredibly positive about my work and that's just made me want to do more and more.
Q6. What is next for you?
I have a few stories out for submission and I'm hoping that some of them get placed in some good homes this year. (I make it sound a bit like I'm rehoming dogs or something.) Obviously, getting placed in top magazines would be nice but it's not really in my control. So my 'goal' for my short stories is to receive 100 rejections by the end of 2020. That's a goal I can totally control and plus the grind of submitting stories frees my anxiety from thinking that "I'm not really doing anything" when I'm writing my novel.
Speaking of which, at the moment I'm about 20k into a new novel draft that I started at the end of March and I'm really, really excited about it. This is my 4th novel but the other three were *proper* garbage (including that first NaNoWriMo effort) and have been consigned to the trunk for good reason. The lockdown/quarantine has really driven home the fact I don't want to waste time writing stuff that doesn't have a real meaning to me so this is my most personal and weirdest thing I've written so far.
Thank you very much Jonathan! I hope you all enjoyed this interview as much as I did, especially The Fart episode. Go and follow the above social media and check out Arterial Bloom, I think I have spoken to most of the contributors now. And, as always, sleep well …