I love anthologies. There is something very satisfying about being able to dip in and out when each story in only quite short. Morning coffee break, soak in the bath. Eating my lunch in the garden. Bus ride to town (if we can ever actually do that again).
It is the reason why I always have an antho on my Kindle that I can access at any time.

C is for Cannibals from Red Cape Publishing was always going to tick many boxes for me. Whilst some might be put off by the Warning! Graphic content!, that kind of thing just makes me rub my hand together in glee!!! If it is sick and twisted I am all over it. Bring on the fucked-up gore level. I loved Hannibal, cannibals don't phase me.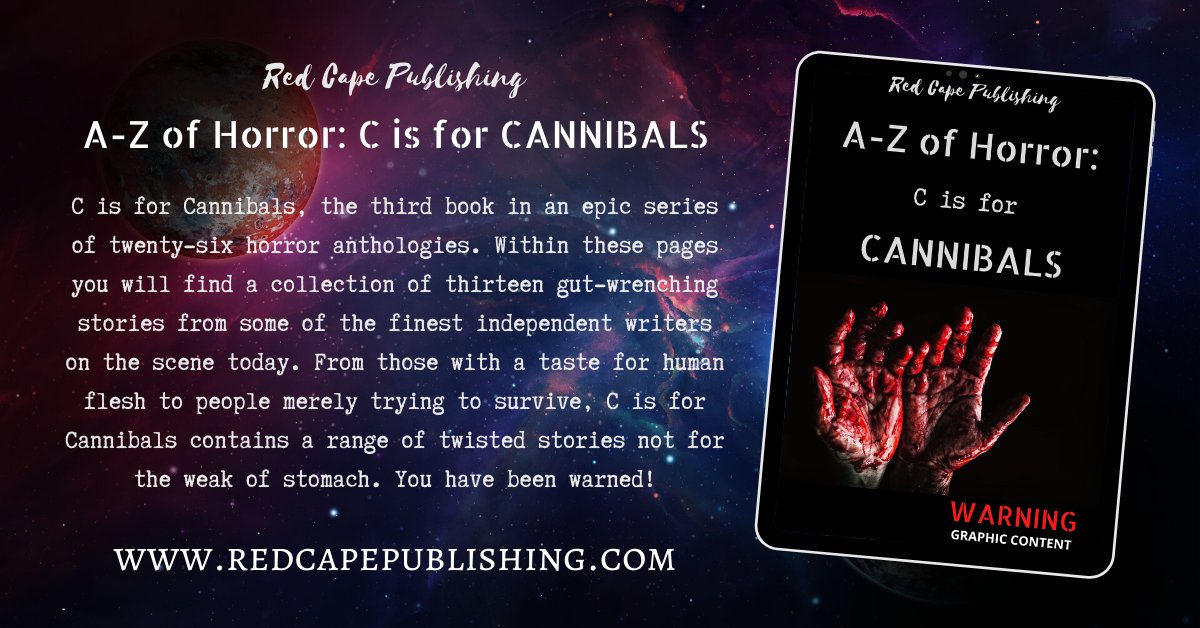 So the first story I decided to dip in and read (oh yes, I don't necessarily read them in the order of the TOC either) was by a name I keep seeing pop up in the Horror Community but I had yet to read.
Sibling Rivalry by Lou YARDLEY was very cool. It had a cracking ending. It didn't go the way it first appeared or the way my writer's mind thought it would take. Very nicely written with just the right ammount of WTF combined with Hell Yeah moments. There was a lot packed into a few pages and the climax made you want to know a little more.
First story down, and a big thumbs up so far. Thank you Lou and well done Red Cape.
You can find the book here.
Follow Lou on Twitter HERE.
And Red Cape Publishing HERE.
I will be reviewing more of these short stories as I read them, I am already looking forward to diving back in to see what new horrors await me …
And, as always, sleep well …